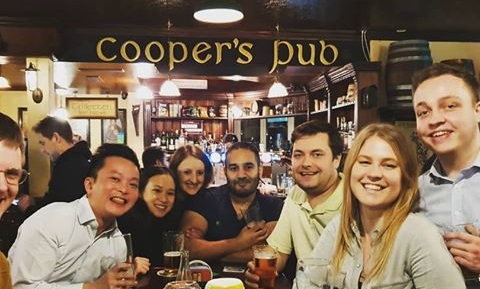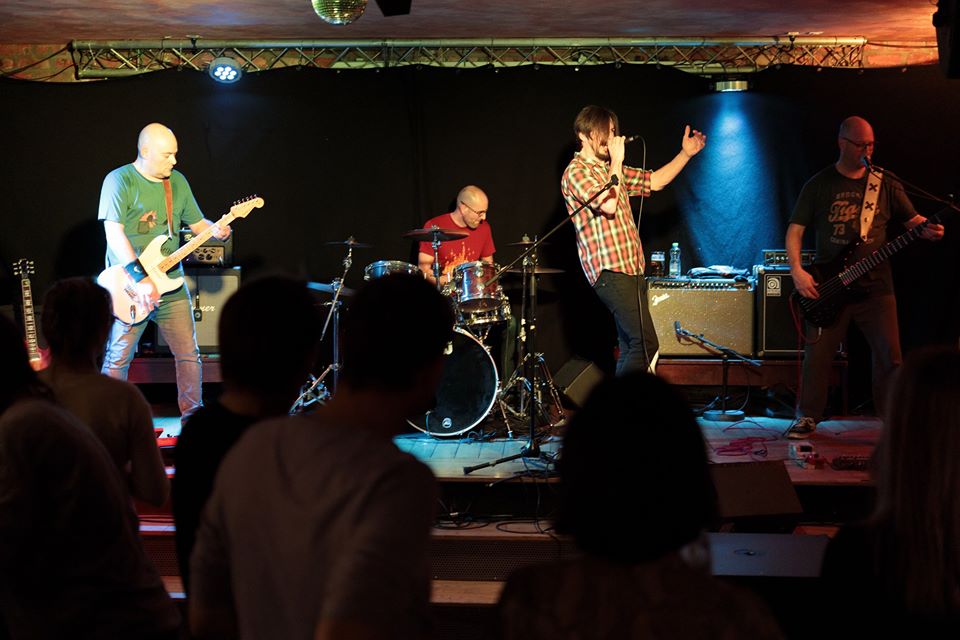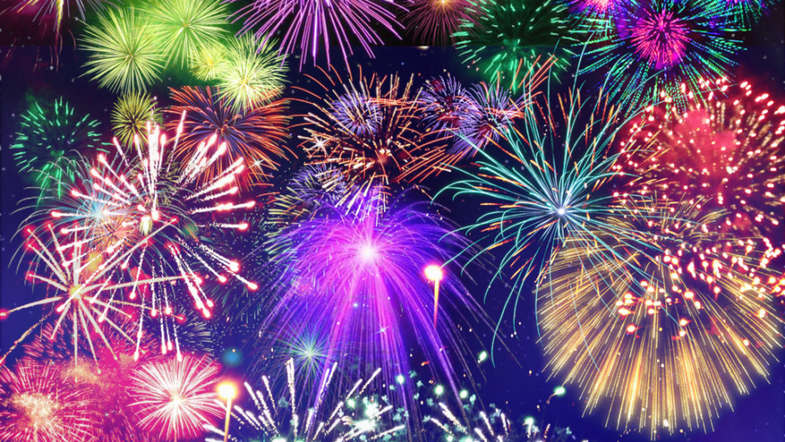 Ladies Night /Weekly special/
On Tuesdays, we have a Ladies Night party for girls. You can spend time at Cooper's Pub with a 20% discount. We invite all girls to enjoy our food, drinks and good music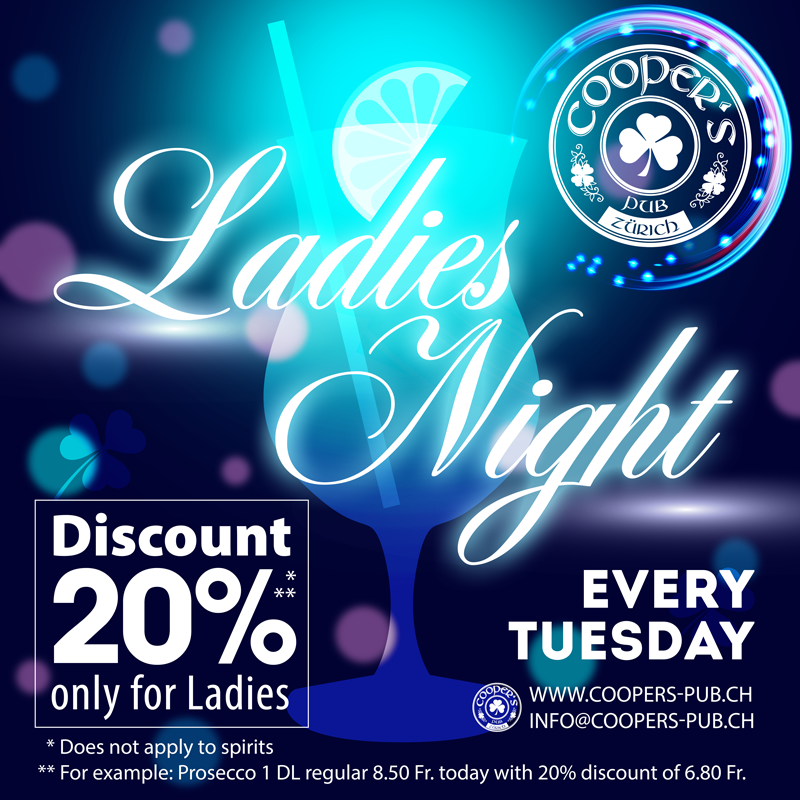 All You Can Eat - 18 CHF /Weekly special/
Thursday is the best day to drink your favorite beer and eat. We offer the most delicious snacks to your favorite foamy drink. Wings, Nuggets and Onions Rings for just 18 CHF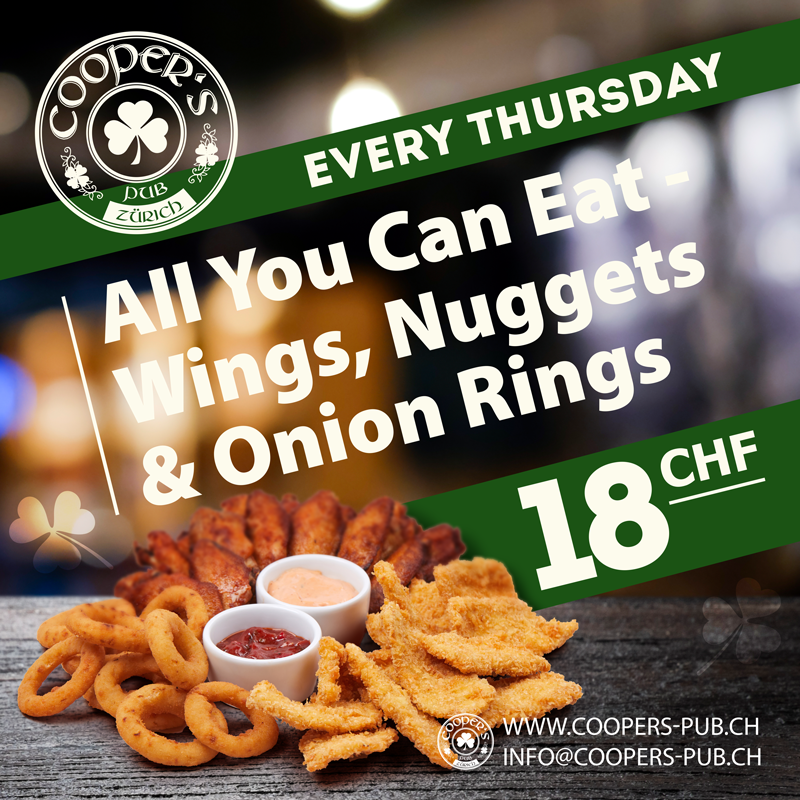 Student Night /Weekly special/
Great atmosphere, new acquaintances, favorite music and good mood - all this is waiting for you in the Cooper's Pub every Wednesday. We give a 20% discount to each student!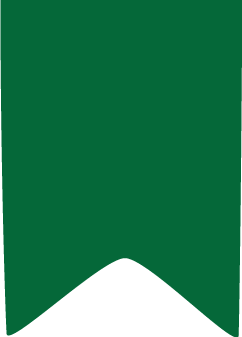 Sunday With Friends /Weekly special/
Sunday is the best day to meet friends, discuss the week and relax with a pint of your favorite beer. Each Sunday Cooper's Pub gives a 20% discount on the entire beer assortment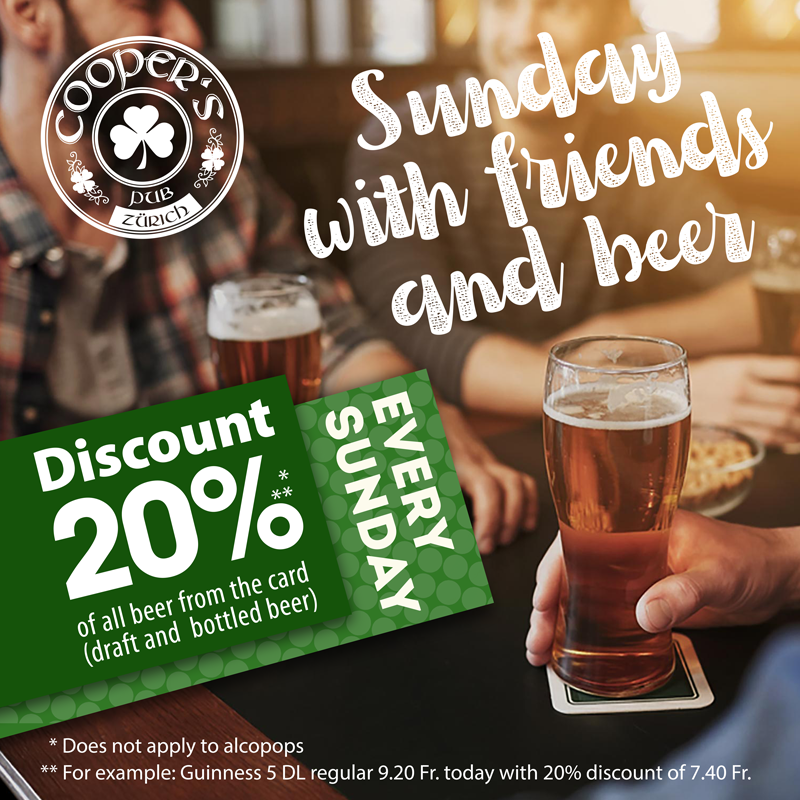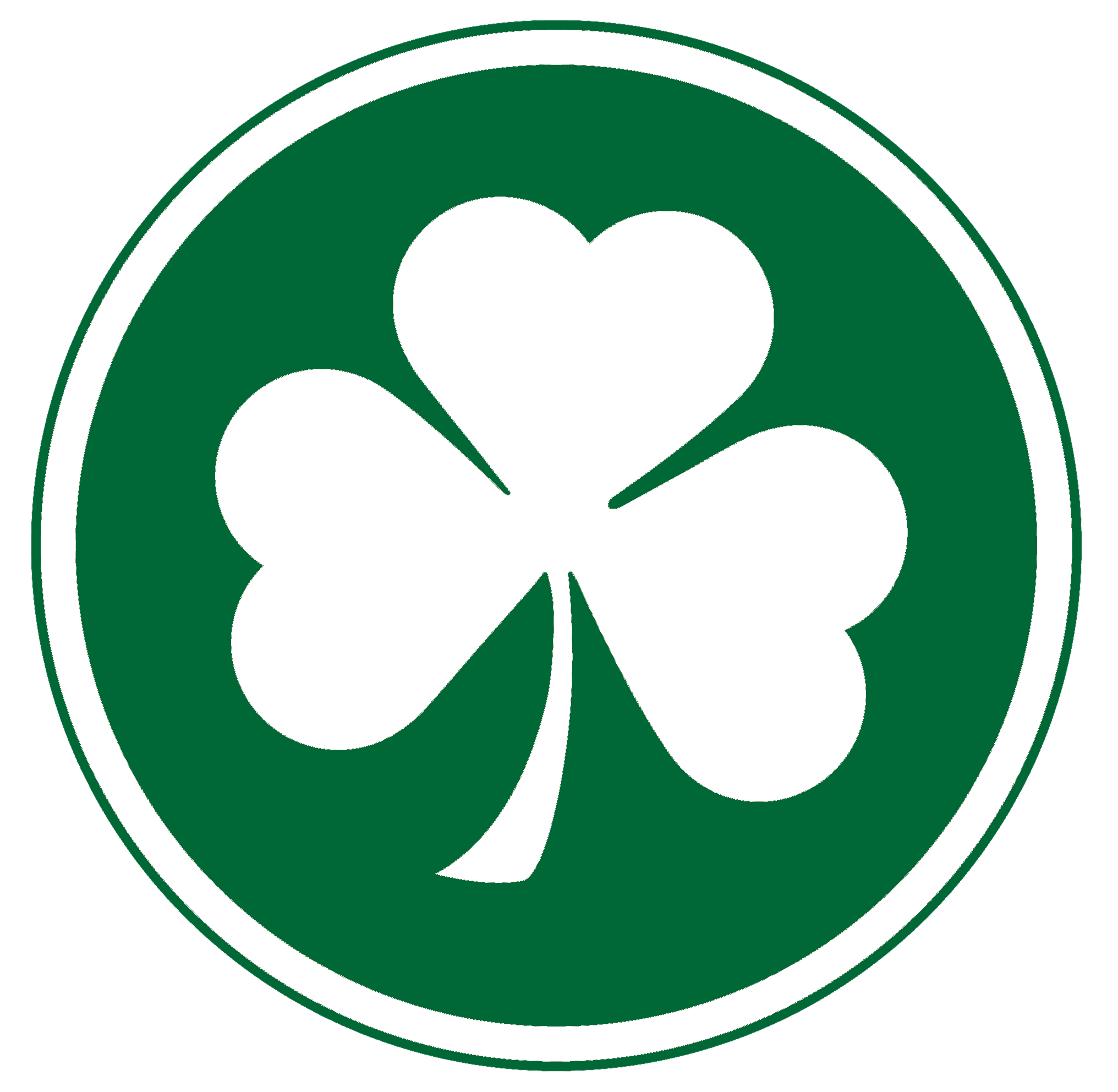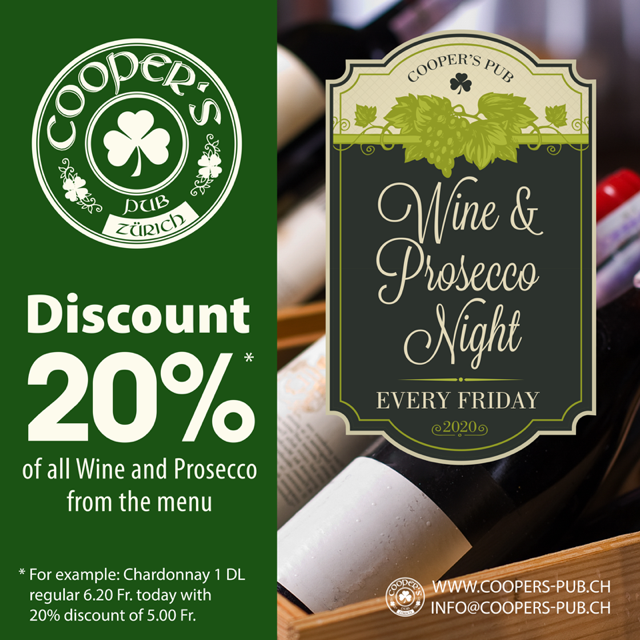 Wine & Prosecco Night /Weekly special/
Friday is the best time to relax and have a drink. Every Friday we offer a 20% discount on wine and prosecco for each guest at Cooper's Pub. We are waiting for you at the Wine & Prosecco Night party
Come visit us, Milord. Our pub will delight you with good music, delicious drinks, and unrivaled cuisine.

Schaffhauserstrasse 359, 8050 Zürich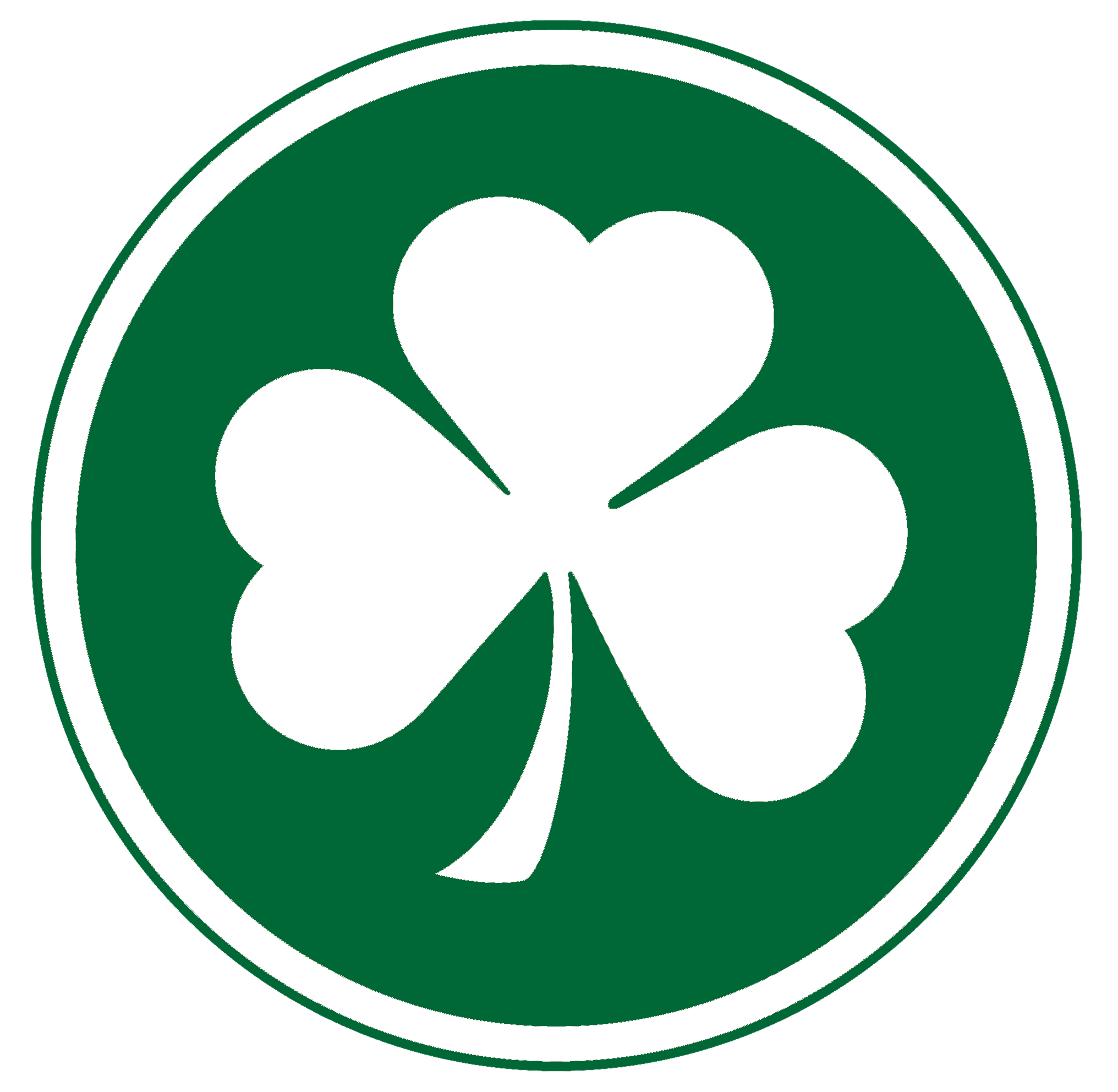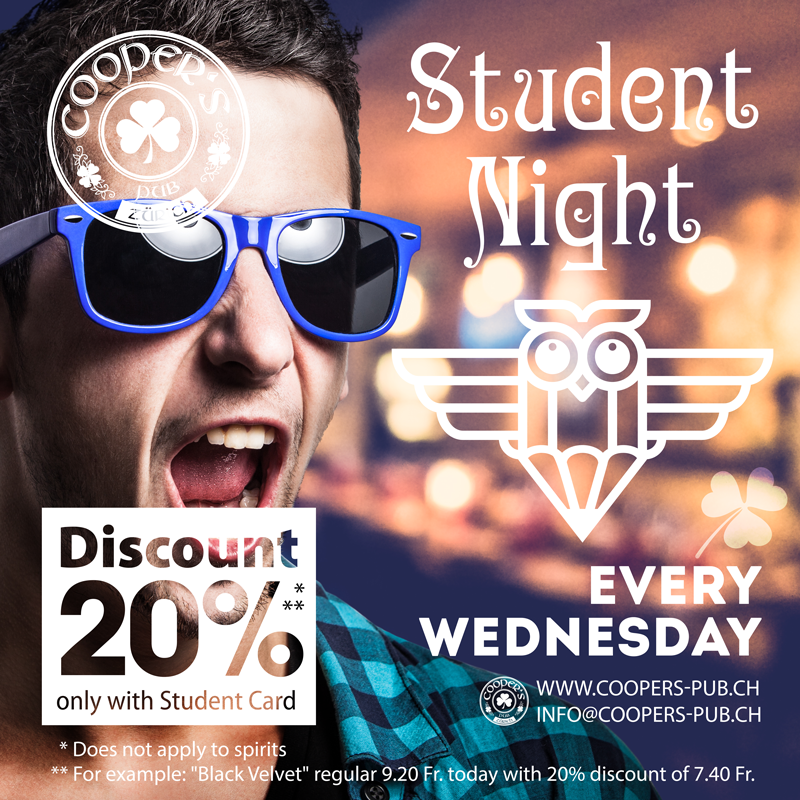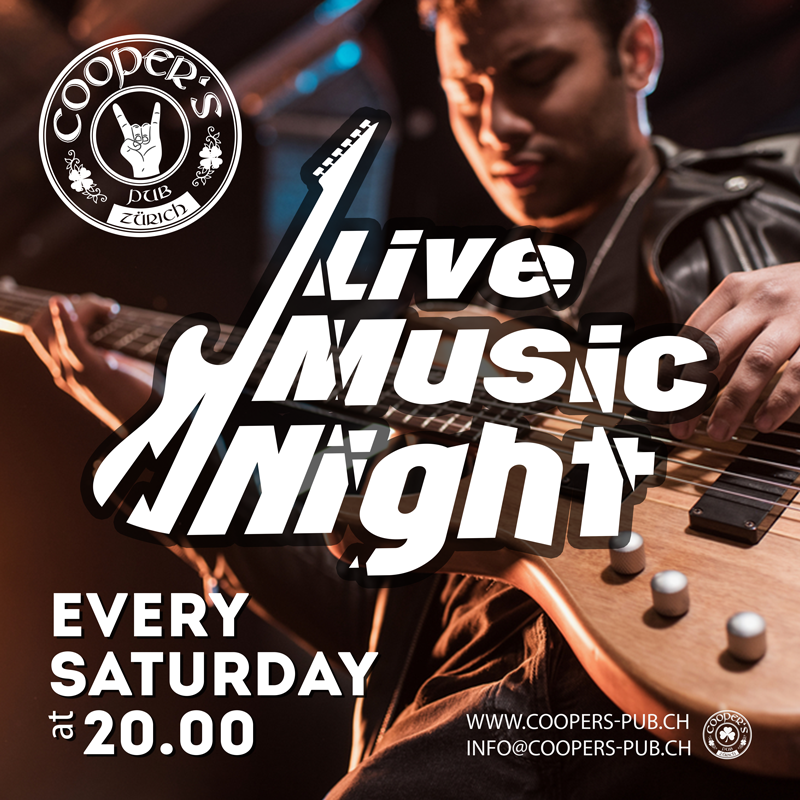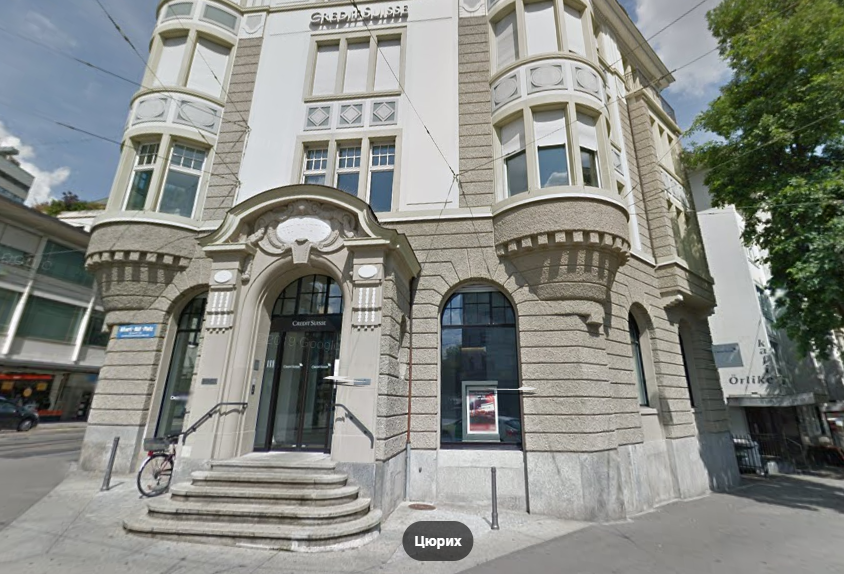 Schaffhauserstrasse 359, 8050 Zürich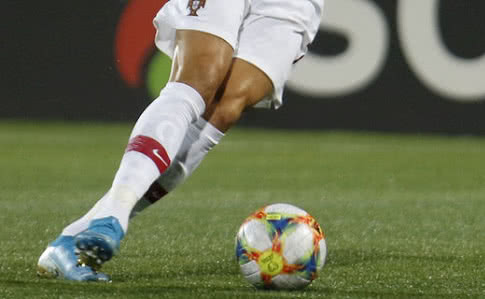 Pub-Quiz /Weekly special/
Every Monday, you can have an unforgettable time at our Pub-Quiz party. You will meet new people, take part in an interesting quiz and win prizes from Cooper's Pub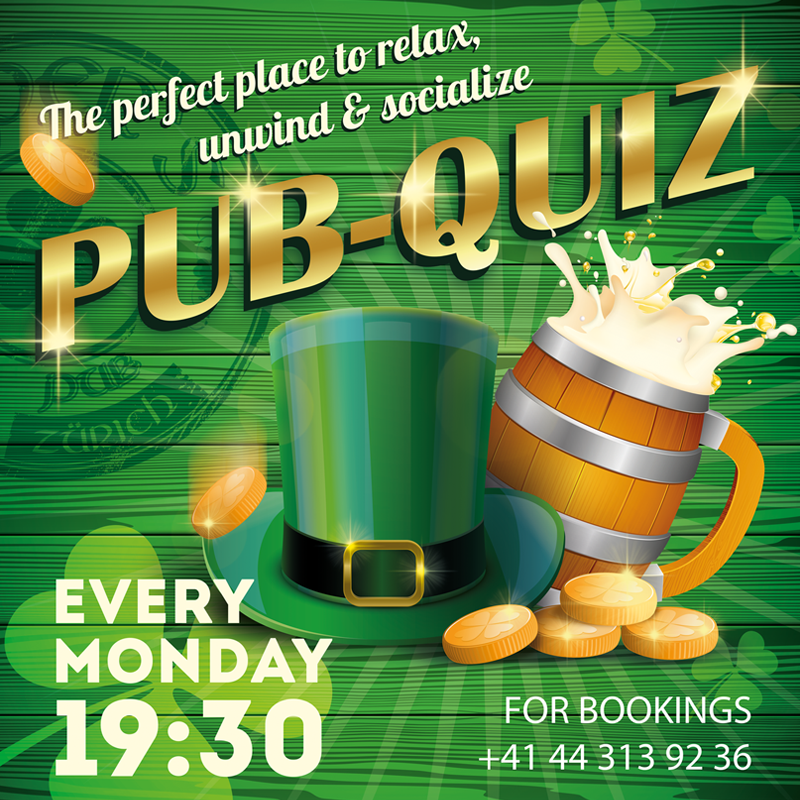 Live Music Night /Weekly special/
Cooper's Pub hosts live music nights every Saturday. Visit us and enjoy live performance of your favorite songs and your favorite drinks